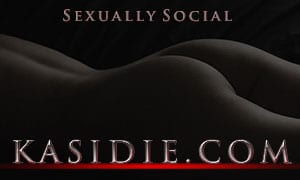 Free 90 Day membership for all Synners!
November 23rd: LBD
A new theme at Syn where we celebrate the staple of any good lifestyle couple the Little Black Dress.
Always sexy, always reliable and always easy to get out of the LBG is a must have in any wardrobe.
When it's on the floor in NR2K please make sure it's yours that you are putting back on.
Table reservations are available, but not required.
Cost is the usual price of 20.00 a couple, 40.00 solo studs and unescorted ladies are always FREE.
For location details and more check out the links above.
November 30th: Holiday Game Night
The holidays are about family. However sometimes you need a break and come celebrate with your SYN family.
In addition to the normal Synful activities we are also adding various games throughout the club. Dice, Jenga, spin the bottle and more. If you go outside you can even try and cornhole your favorite Synner!
If your shy and like a little something to break the ice gathering around a game can be great fun. Use ours or bring your own we are all about sharing at Syn.
Since we are all family for this event single males will be allowed unescorted into NR2K.
Table reservations are available. If having a seat is important to you a reservation is suggested but not require Doors open at 8 party starts at 9. Cost is only 20.00 a couple and 40.00 for single males with unescorted ladies free. For details on location, hotel accommodations and more check out the links above.
December 7th: Innocence Lost
December 14th: Topless After 10
December 21st: Synful Santa
December 28th: Pre-Exposed
December 31st:NYE Exposed
January 4th: Hero's & Villian's
Any questions feel free to contact us, and we look forward to seeing you all again.
LEGAL DISCLAIMER
While Syn host it's meet & greets in a public bar we are in no way affiliated with Next Door Bar Grill nor Secrets Gentlemen's Club.  Bar employees are not allowed inside private lounge area.  Access to private lounge area is by invite only and not open to the public.
Thank you!!