UPDATE

: 
Due to COVID-19 concerns Syn will no longer be hosting events inside the bar. All events are now BYOL with our New Party Patio.
You can still hang out and enjoy the bar as well as the gentleman's club. We just no longer will be hosting in there and the bar will be open to the public. You are still allowed to enter through the bar as you just no longer HAVE to go through the smoky bar to Syn.
You can park in the back by accessing the road directly behind the convenience store.
 We will still be putting wristbands on Synners to help find each other if you are in one of the bar areas.
 The events will be smaller and more intimate by design for a while. It just isn't the climate to be having large swinger parties. So preordering tickets online is recommended. Unfortunately our pricing has to change slightly to accommodate these changes.
 If you order tickets we will have your name on the list at the door. At this time you may not get  a confirmation email We are working on resolving that. If you been charged we got it. If you have concerns feel free to contact us.
 The busy events pre paying is suggested.  Most nights you should be fine just coming out if you are a couple.  Single males its advised you buy a ticket or contact us before coming out. 
 Hours are now 9PM-3AM
 There will be no food, drink or smoking allowed in play area. 
New to Syn or the swinging  lifestyle in general? Check out the
Virgins of Syn
page. Also check out our page on our playroom
NR2K
for details and common
etiquette
questions.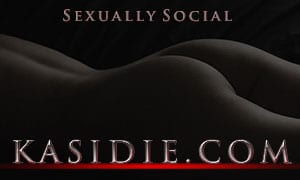 Free 90 Day membership for all Synners!
Any questions feel free to contact us, and we look forward to seeing you all again.