Ok Synners we have our COVID game plan now fully implemented. The reclaiming of our Synful lives begins June 6th. I do not know if we will have to run under limited capacity rules for the month of June. We are running under the assumptions we will be.
So it is HIGHLY recommended that you pick the dates in June you want to come and prepay your reservation online. The cost isn't any more than would be at the door and this will be the only way you are GUARANTEED entry to Syn events in June. Even if we return to normal capacity you're not losing anything by pre paying.
As long as we are at limited capacity the following changes will be in effect:
We are limiting the presale tickets to 50 people.
Walk ups entries will be determined as the flow of the night continues.
If you want on the waiting list the night of the event text 918-346-3585.
We will start taking waiting list request at 6PM the night of the event.
Paypal payment may be required to secure your spot.
If we do not sell out before event we will start taking walk up pre payment at 6PM night of the event.
Single women will be 20.00. We simply have too limited of space to let anyone in without paying. However F\F couples will be allowed in for the couple's price. No M\M couples will not be. Not it's not fair and no it's not because were homophobic.
Single males will be limited to 10 pre sale tickets each night. Walk up and waiting list will determined by flow of event.
No comped entries allowed. We will not be letting in anyone free while COVID restrictions are in place. If you won entry we will be happy to honor it once we return to full capacity.
If we have another arrangement we will return to that once things return to normal.
Tickets become non refundable Thursday night\Friday morning at midnight the Friday before the event.
Table reservations will be turned off for now. If you really want a table reservation we can accommodate you however understand we have to have 4 at table under the current restrictions.
If you pre paid for a table and have been unable to use it you have credit with us. Contact us and we will be happy to book your entries.
If you do not claim your spot by 11PM night of the event you lose your spot unless we hear from you otherwise.
I think that's it. If you need clarification feel free to ask. This is all new for us so please be patient and work with us. We will be doing our best to make sure everything is handled in a safe and professional manner.
When the restrictions are lifted everything will revert back to normal. Continue to check out the website for all the latest info.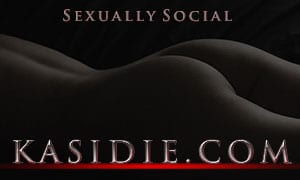 Free 90 Day membership for all Synners!
Any questions feel free to contact us, and we look forward to seeing you all again.
LEGAL DISCLAIMER
While Syn host it's meet & greets in a public bar we are in no way affiliated with Next Door Bar Grill nor Secrets Gentlemen's Club.  Bar employees are not allowed inside private lounge area.  Access to private lounge area is by invite only and not open to the public.
Thank you!!